Tungsten Alloy Super Shots TSS Heavy Alloy Shots
Tungsten alloy hunting shot also called TSS shot which is used as the shot of shotgun. A shotgun is a firearm that is usually designed to be fired from the shoulder. The shot pellets from a shotgun spread upon leaving the barrel and the power of the burning charge is divided among the pellets, which means that the energy of any one ball of shot is fairly low. In a hunting context, tungsten alloy hunting shot makes shotguns useful primarily for hunting birds and other small games.
Specification

Material

Density ( g/cm3 )

Tensile Strength ( Mpa)

Elongation ( % )

HRC

90W-Ni-Fe

16.9-17

700-1000

20-33

24-32

93W-Ni-Fe

17.5-17.6

100-1000

15-25

26-30

95W-Ni-Fe

18-18.1

700-900

8-15

25-35

97W-Ni-Fe

18.4-18.5

600-800

8-14

30-35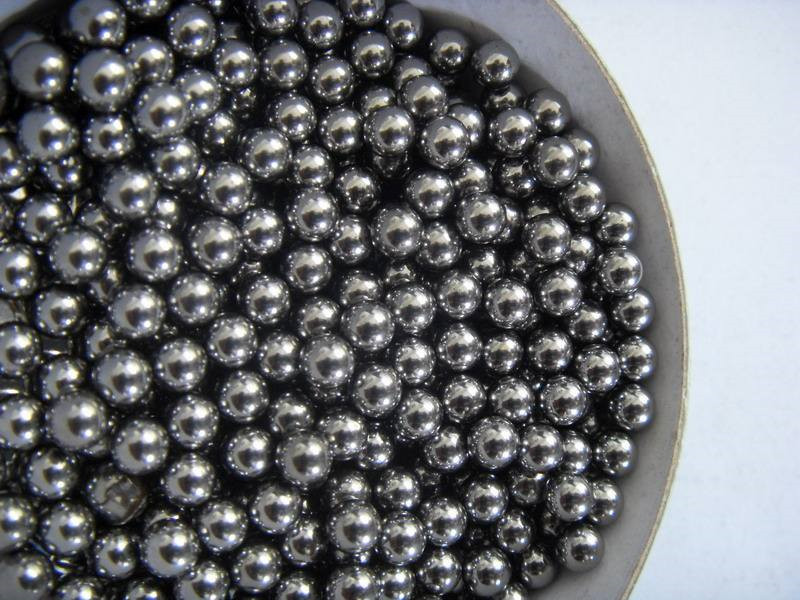 Application:
Owing to its high density and hardness, resistant to high temperature, thermal conductivity, the tungsten ball is widely used in aviation, military, metallurgy, building materials. It's mainly made into rocket motor throat liner, X ray generator target, armor warhead, rare earth electrode, glass furnace electrode and so on.
1.Tungsten ball could be manufactured as the parts of military defense and extrusion die;
2. In semi-conductor industry, tungsten parts are mainly used in ion implantation equipment.
The tungsten alloy ball is small in volume and high in specific gravity, and can be used in the fields that require small parts with high specific gravity, such as golf weights, fishing sinkers, weights, missile warheads, armor-piercing bullets, shotgun bullets, prefabricated fragments, oil drilling platforms . Tungsten alloy balls can also be used in high-precision fields, such as mobile phone vibrators, balance of pendulum clocks and automatic watches, anti-vibration tool holders, flywheel weights, etc. High specific gravity tungsten alloy balls are widely used in industrial and military fields as balance weights.
Size ( mm )

Weight ( g )

Size Tolerance ( mm )

Weight Tolerance ( g )

2.0

0.075

1.98-2.02

0.070-0.078

2.5

0.147

2.48-2.52

0.142-0.150

2.75

0.207

2.78-2.82

0.20-0.21

3.0

0.254

2.97-3.03

0.25-0.26

3.5

0.404

3.47-3.53

0.39-0.41

Density: 18g/cc

Density tolerance: 18.4 - 18.5 g/cc