Pure Nickel Ni200/ Ni 201 (N4/N6) Wire
99.6% NP2 pure nickel wire is one of the most important products in pure nickel products line. NP2 pure nickel wire was widely used in military, aerospace, medical, chemical, electronic and other industries. We offer NP2 pure nickel is the same as DKRNT 0.025 mm wire. NP2 pure nickel offers users a wide range of benefits including its primary component, nickel.
Nickel is one of the world's toughest metals and imparts a number of advantages to this material. Ni 200 has excellent resistance to most corrosive and caustic environments, media, alkalis, and acids (sulfuric, hydrochloric, hydrofluoric). Used both in and outdoors, Ni 200 also has: Unique magnetic and magnet astrictive properties High thermal and electrical conductivities Low gas content Low vapor pressure Many different industries utilize Ni 200, but it is especially useful to those who are looking to maintain the purity of their products. This includes: Food handling Manufacturing synthetic fibers Caustic alkalis Structural application that demand corrosion resistance NP2 nickel can be hot rolled into practically any shape, and it also responds well cold forming, and machining, as long as established practices are followed. It is also accepts most conventional welding, brazing, and soldering processes. While NP2 pure nickel is made almost exclusively from nickel (at least 99%), it also contains trace amounts of other chemical elements including: Fe .40% max Mn .35% max Si .35% max Cu .25% max C .15% max Continental Steel is a distributor of Nickel Alloy NP2 pure nickel, Commercially Pure Nickel, and Low Alloy Nickel in forging stock, hexagon, pipe, plate, sheet, strip, round & flat bar, tube, and wire. The mills that produce Ni 200 metal products meet or exceed the toughest industry standards including those from ASTM, ASME, DIN, and ISO.
Grade

Chemical Composition(%)

Ni+Co

Cu

Si

Mn

C

Mg

S

P

Fe

N4/201

99.9

≤0.015

≤0.03

≤0.002

≤0.01

≤0.01

≤0.001

≤0.001

≤0.04

N6/200

99.5

0.1

0.1

0.05

0.1

0.1

0.005

0.002

0.1
Size range of Pure Nickel Wires
Wire: 0.025 to 8.0 mm.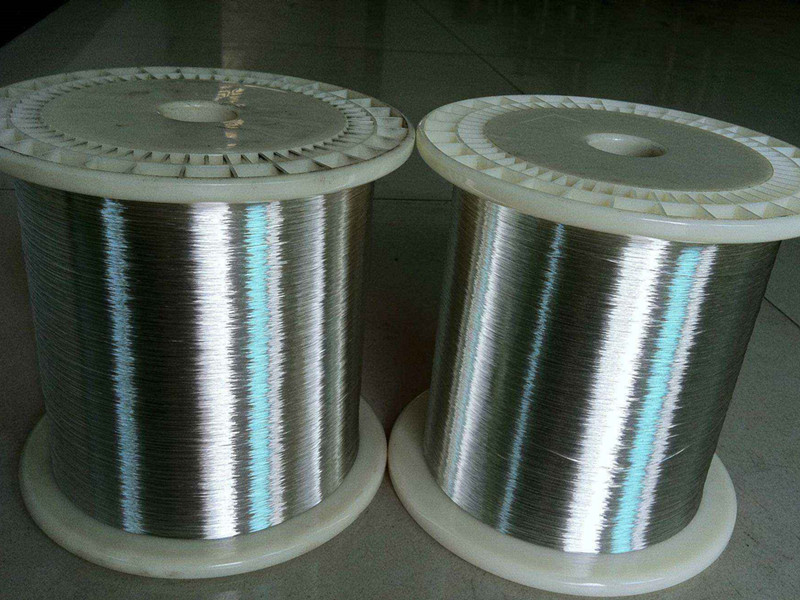 Physical Data of Pure Nickel Material
| | |
| --- | --- |
| Density | 8.89g/cm3 |
| Specific Heat | 0.109(456 J/kg.℃) |
| Electrical Resistivity | 0.096×10-6ohm.m |
| Melting Point | 1435-1446℃ |
| Thermal Conductivity | 70.2 W/m-K |
| Mean Coeff Thermal Expansion | 13.3×10-6m/m.℃ |
Typical Mechanical Properties of Pure Nickel
| | |
| --- | --- |
| Mechanical Properties | Nickel 200 |
| Tensile Strength | 462 Mpa |
| Yield Strength | 148 Mpa |
| Elongation | 47% |
Our Production Standard of Nickel Products
| | | | | | |
| --- | --- | --- | --- | --- | --- |
| | Bar | Forging | Pipe | Sheet/Strip | Wire |
| ASTM | ASTM B160 | ASTM B564 | ASTM B161/B163/B725/B751 | AMS B162 | ASTM B166 |