Pure Nickel 99.9% Ni200/ Ni201 Pipes/Tubes
Features of Pure Nickel Material:
Pure nickel pipe has a Nickel content of 99.9% giving it a pure nickel rating. Pure nickel will never corrode and come loose in high drain application. Commercially pure Nickel with good mechanical properties over a wide range of temperature and excellent resistance to many corrosives, in particular hydroxides. Pure nickel is with good resistance to corrosion in acids and alkalis and is most useful under reducing conditions. Pure nickel also have outstanding resistance to caustic alkalis up to and including the molten state. In acid, alkaline and neutral salt solutions the material shows good resistance, but in oxidizing salt solutions severe attack will occur. Resistant to all dry gases at room temperature and in dry chlorine and hydrogen chloride may be used in temperatures up to 550C. Pure nickel Resistance to mineral acids varies according to temperature and concentration and whether the solution is aerated or not. Corrosion resistance is better in de-aerated acid.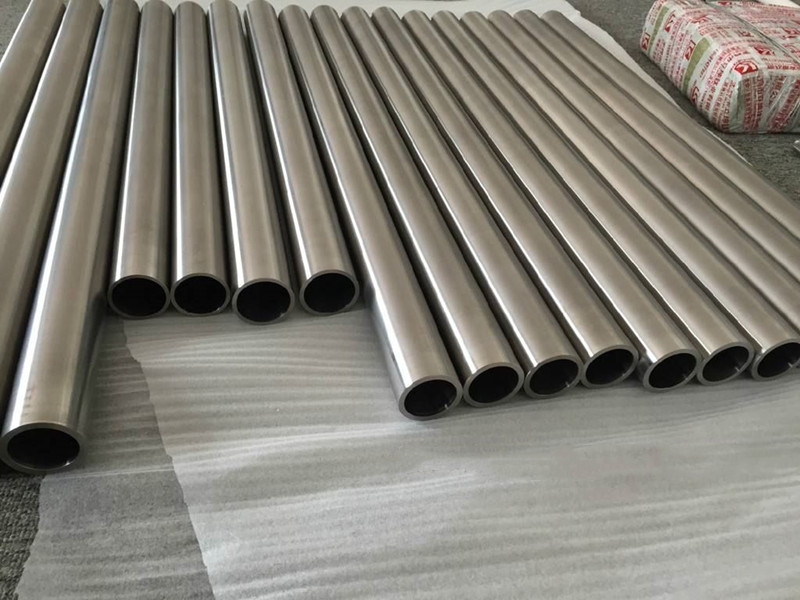 Size Range of Pure Nickel Products
Wire: 0.025-10mm
Ribbon: 0.05*0.2-2.0*6.0mm
Strip: 0.05*5.0-5.0*250mm
Bar: 10-50mm
Sheet: 0.05~30mm*20~1000mm*1200~2000mm
Application of Ni Tubes
1. Equipment required for the manufacture of industrial sodium hydroxide at temperatures above 300 °C.
2. Food processing equipment, salt refining equipment.
3. Mining and marine mining.
4. Manufacturing synthetic fibers
5. Caustic alkalis
6. Structural application that demand corrosion resistance
Grade

Chemical Composition(%)

Ni+Co

Cu

Si

Mn

C

Mg

S

P

Fe

N4/201

99.9

≤0.015

≤0.03

≤0.002

≤0.01

≤0.01

≤0.001

≤0.001

≤0.04

N6/200

99.5

0.1

0.1

0.05

0.1

0.1

0.005

0.002

0.1